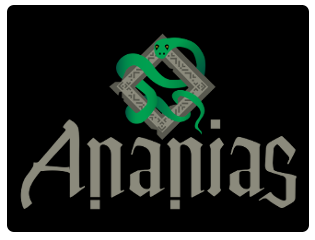 Ananias Roguelike
Ananias 2.4.4 released, 6 months since last update!
---
It was about time to make a release on itch.io. Last release was 2.4.1 from July 10 2017! I was hoping to pack more into it but since there are many good gameplay changes (including a new class), and it's unlikely I'll be able to work on it in the next couple months, I figured it was a good time to do it.

Here's a summary of the changes
User Experience
Allow continuing games from older versions.
Gameplay
Add Witch character class and Witchcraft magic school
Limit usage of stat upgrades to 7
Make charm effect only work for 10 to 15 turns
Make summon spells create a single monster by default
Make befriend monster spells higher level
Make sick fountains reduce attack instead of contracting it (allow recovering)
Files
Version 2.4.4
Jan 13, 2018
Version 2.4.4
Jan 13, 2018
Version 2.4.4
Jan 13, 2018
All classes unlocked (for Windows)
99 MB
Version 2.4.4
Jan 13, 2018
All classes unlocked (for Mac)
113 MB
Version 2.4.4
Jan 13, 2018
All classes unlocked (for Linux)
111 MB
Version 2.4.4
Jan 13, 2018